We Are All About Our Clients
LawSathi is an initiative in online legal education, India's most reputed online legal education provider platform. An online legal education platform, LawSathi is focused on creating access to justice in India.
We make high-quality practical legal training easily accessible all across India, directly impacting the quality of legal service and legal expertise available to the common citizens of the country.
We have many courses available for online learning so connect with us to get, learn and do your best in the future.
It was launched as there is a strong need to create resources for practical legal education as the textbook learning that happens in law schools is far removed from the realities and needs of the industry.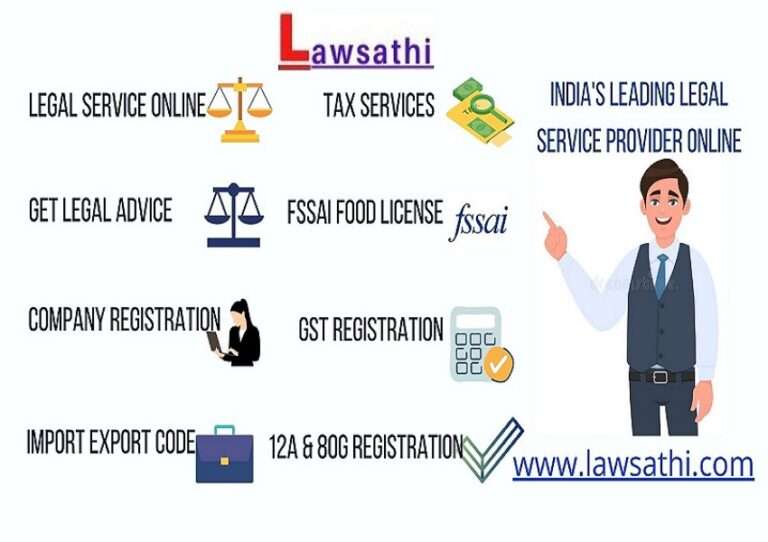 Skilled Advocacy. Practical Solutions
We create a bridge between theory and practice in legal education & Practical legal knowledge
Library of how-to guides and templates that can elevate a legal practice and help it. LawSathi is also a community of lawyers who are forever law students in their hearts and dedicate some of their time to studying and learning law, writing about it and even teaching it.
This community is also a force behind many projects, which is one of the largest and most well-read legal blogs in the world, many events and webinars, as well as our fast-growing YouTube channel.
There are many projects through which we have been making some best studies material and school curriculum which is also available on YouTube for free in the form of video lectures, and creating to access reading the material as well.
Who takes our courses?
Most of our students are lawyers with several years of experience who want to add new areas of law to their practice or work on matters involving expertise in multiple areas at the same time.
Many young law graduates take our course to speed up their professional development, skill development, and career progression. Some advanced law students take our courses to procure practical knowledge beyond what is taught in law schools. It helps them to rapidly develop practical legal knowledge and skills, stand out from the crowd and perform better than expected. We offer test-prep courses for the Bar exam, judiciary exam, and CLAT. 
We have also catered to many non-lawyers who want to learn the law due to various professional benefits, from information security officers who want to learn technology law, procurement experts who want to learn more about contract law, or HR managers who want to learn labor and employment laws.
Law Universities can connect us to train their teachers or to train their students in practical aspects to make them job-ready.
How to prepare for interviews > How to get better in time management > How to develop your brand > How to become more effective >  How to become effective at networking etc. 
There are multiple webinars we create to develop your career. We have noticed that different experts have had practical experience and proficiency in specific parts of a subject. We also take care to speak to young, mid-level, and senior practitioners, so that a broad range of challenges can be captured.
We believe that learning is not a one-way transfer of knowledge from the expert to the student. Our learners stretch and expand their brains by application of knowledge to simulation exercises framed around real-life situations and sharing practical knowledge.
The quality of our programs is not measured by the stardom of the teacher, but it can effectively of the improvement in the capacity of the student.
Experts find joy in working with us because their intention to impart practical skills materializes in a very unique way. They can limit their time to do what they do best. Some experts may find it worthwhile to contribute to exercises, while others may prefer to take online classes. Still, others might be willing to contribute some templates or write a few chapters.
LawSathi is an organization with a very unique learner profile. We are often approached by recruiters and law firms to recommend capable lawyers with the right skills to them. This puts us in a great position to share exclusive job opportunities and openings with the learners. We even recommend those who perform well in class for jobs and internships regularly. We can assure you that if you properly follow our premium courses.
Apart from these curriculum-driven activities, they also benefit from several career focussed training sessions. Our students learn to work on a variety of skills, like:
lawsathi
What Our Clients Say
I got clear answers to my legal problem from top lawyers. The replies were quick, and prompt and gave me a clear understanding of the law that surrounds my concerns. It is nothing less than magic.
Vinay Singh
Good answers and wonderful solutions. Every time I use your portal, I bless you from my heart for creating and maintaining it. It is such a boon to get different legal opinions just at the click of the mouse.
Radha Singh
I appreciate the effort and would like to say my heartiest thank you. You have just made me a lifetime customer the way you swiftly handled my issue is commendable and would like to laud you and the entire 'lawsathi.com' team for creating this amazing website.
Ashish Gautam